Who we support
We are supporting the Wiltshire Wildlife Trust.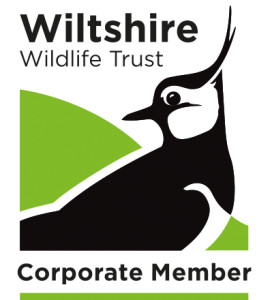 One  of the reasons we started our company was because we had an interest in sustainable building, and also because we wanted to make a difference by not only helping clients achieve compliance, but also to support the design process in achieving buildings with the lowest energy use possible. We also wanted to help those living and working in existing buildings to lower their energy use too. The benefit of course is to lower overall CO2 emissions and help in a little way our wildlife and countryside from the effects of the way we, as human beings, impact upon their world.
About the Wiltshire Wildlife Trust:
Thinking strategically
A certain plan for an uncertain future

We're practical, down to earth and we understand what needs to be done to ensure everyone is able to enjoy and benefit from access to nature – forever.
Looking forward, we know that there are attitudes and behaviours we need to change, understanding to be shared and a lot of work to be done if we're going to succeed. It's why we have developed our Five Year Strategic Plan and aim to work in partnership with a broad range of individuals and organizations, sharing knowledge and expertise and basing decisions on sound evidence and judgement, to get things done.
What we must do
The issues we face mean we need to take a fresh look at how things operate around us – legislation, policies and funding mechanisms and since 2010 we have set ourselves five strategic objectives to focus our thinking and actions on making a measurable difference.
1. Create Living Landscapes across Wiltshire
2. Lead and support the transition of society towards more sustainable living
3. Ensure our work is based on sound knowledge and evidence and use this to influence and inform decisions by others
4. To be widely recognised and respected for our work and to grow our resources and increase support for our mission
5. To ensure the organisation is effective and fit for purpose
Underpinning this work are the core values that define our character, commitment and culture and will ensure that we succeed in achieving our vision.
To find out more go to:  http://www.wiltshirewildlife.org/
Individually we are also supporters of the RSPB, Bumblebee Conservation Trust, Butterfly Conservation Trust and The Canal & River Trust.